This program centers around communication and people management skills. 
It is most valuable for

managers from aspiring to those with up to 3 years' experience

managers who would benefit from updating communication skills and tools

leadership development in preparation for and to transition into a new management position.

.
Program Logistics:
Duration: Twelve Months
Language: English
Structure: 10 workshops, run on the 3rd Friday of the month
Next Start: January 2018
Numbers: 8 Participants
Location: Tall Trees Offices, Baar, Canton Zug
Included:
10 Training Days includes meals and refreshments. (Accommodation not included)
Insights Discovery Profile
360° Reach Communication Profile
Written Materials
6 private one-to-one Coaching Sessions (To ensure the effectiveness of the program – to embed and apply learning's.)
Topics include:
Understanding Self – Understanding Others
Leadership Communication Skills
Motivation Skills Training
Leader as a Coach
(3 Coach training days – Grow Model)
Conflict Management / Mediation
Change Management
High Functioning Team Development
Leadership Tools
Presentation Skills
5-Year Plan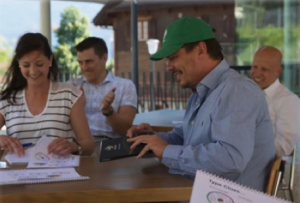 Workshops:
CONTENT: Full days of interactive activities, exercises, role plays and lively discussions, engaging participants and enabling them to see and experience for themselves, a vast array of different preferences/styles of working and communicating. While engaging actively with others in the group participants will be given the tools to support them in developing and honing their own authentic leadership style.
What can be gained by participating in the Leadership Program?

We have taken our extensive coaching experience working within diverse international organizations addressing the issues surrounding leadership development in Soft Skills and developed targeted workshops and programs which enable participants to elevate their leadership competencies in a neutral environment.
BENEFITS:  Workshop participants are part of an international group, learning in an innovative and interactive environment, away from their own colleagues. This gives them the opportunity to discuss any leadership issues and learning's openly (although confidentially) all the while experiencing a large variety of personal and cultural communication styles and feedback.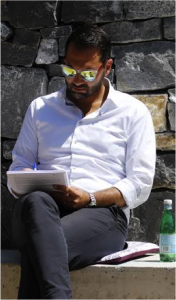 If you would like to learn more about topics covered on our workshops, either for your team or you have a candidate or candidates who would benefit from learning more about interpersonal communication, either to help them integrate more effectively into their work environment or as part of their professional development or leadership training please contact us.