The Value Of Personal Branding
In order to uncover your strengths and make an informed decision about your career path, or excel in the one you are on, you need to be clear about who you are and how others see you, unfortunately, there is often a disconnect at this juncture.  It is not unusual for clients to learn that the message they thought they were sending out was not the one being received.
Tall Trees Professional Coaches are certified Personal Branding, Insights Discovery and 360° Reach Analysts.  Using these instruments as a base to our work together, we will help you promote yourself, building a strong, cohesive personal brand, which brings the best of your strengths and passions together and gives you the tools to communicate your position successfully.
What happens when you have a strong personal brand?
 You stand out from the crowd.
You are more likely to be promoted.
You are valued for what makes you uniquely you.
Others feel compelled to engage you to work in a way that best supports your strengths.
The message you are sending out is the one that is being received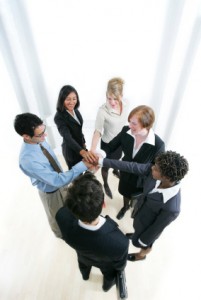 Our Tall Trees Certified 360° Reach Brand Analysts, are passionate about unleashing your companies human potential.
At Tall Trees, we use 360° Reach Assessments during coaching to help modern organizations harness the value of their employees to ensure a strong competitive advantage and to drive business results.
What does this mean in real terms?
We have found that most of our clients really do not understand how or when they are missing the mark, none believe they are capable of micromanaging, and all believe that the message they are sending out is the one that is being received by colleagues and reports. Using 360° reach we are able to show clients in real-time what they are doing well and what they need to work on and help them set development goals, the achievement of which, can be tested using the same tool the following year.
Using the 360° Reach Assessment tool:
Our Certified Coaches work with your people to build strong brands that highlight their strengths and enhance self-esteem.
Professional Coaches motivate employees to deliver on your brand promise in a way that is authentic to them.
Executive Coaches harness the effectiveness of your executives by helping them leverage their strengths.
We use Team Coaching to empower individual team members to work to their strengths for the good of the team as a whole.
Our Business Coaches help you build corporate branding and marketing strategies to help you meet your individual brand-building and revenue generation goals.
Tall Trees coaches are certified 360° Reach Strategists, we use this assessment tool to bring out the best in your workforce by helping employees to discover their strengths, weaknesses  and potential.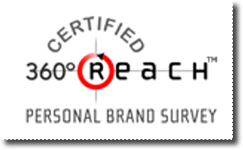 360° Reach  employs a 100% confidential feedback processes, so our professional coaches are quickly able to define disconnects between what those being assessed think they are saying or doing and what is being observed by others.  Using all this information, we are able to define a strategy which helps your employees fill in their knowledge gaps and improve  job performance, and you are able to direct training in a way that supports both the development of your talent and your organizational goals.
"360°Reach is the first and leading web-based personal brand assessment tool. The information gathered from personal assessments will tell you how you are really perceived by those around you and give you the critical feedback you need so you can direct your career or business success. It's an integral part of the personal branding process and an indispensable tool for thriving in today's professional environment. Whether you are a job seeker, in career transition, an entrepreneur or an HR manager looking to motivate and educate your staff through coaching, 360°Reach will provide you with the actionable insights you need to achieve your goals."
What makes 360° Reach different from other 360° assessments?
360° Reach is

completely confidential

, so respondents, even those closest to you feel free, often for the first time, to express what they really think.
It is an online instrument and only takes 10 minutes to complete, so respondents are much more are likely to provide you with the information you need, than other more time-consuming questionnaires.
The results provide you with a rich list of strengths, weaknesses and personal attributes, which all work together to help you discover any disconnects between what you do or say, and what others see or hear, and to define your own strong personal brand.
You are not alone; your personal coach will work with you to analyze your results, and to help you to utilize the information effectively.
360° Reach is the perfect tool to use at the beginning of an executive coaching engagement.
A strong on-line brand identity is an essential part of your complete personal brand package.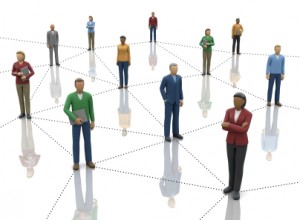 Did you know that as social networking grows increasingly pervasive, more employers are utilizing social networking sites to screen potential employees? Forty-five percent of employers who participated in a CareerBuilder study in 2009 reported that they already used social networking sites to research job candidates. A further 11 percent planned to start using social networking sites to help with the screening process.
.
Is your virtual brand delivering for you, or does it leave a lot to be desired?
At Tall Trees, our professional coaches and professional brand analyst specialize in helping our clients to develop a professional, but easy to manage online presence that further strengthens their professional brand.